If people get sick, we can go see the doctor. The doctor figures out what is wrong with you and gives you some medicine, and then you get better.
But if you are a wild animal and you get sick, your future can look very grim.
If you are an animal that is mistreated by the people who are supposed to be taking care you, and then you get sick, there may be no hope at all.
Budi is a baby orangutan living in Ketapang, Indonesia.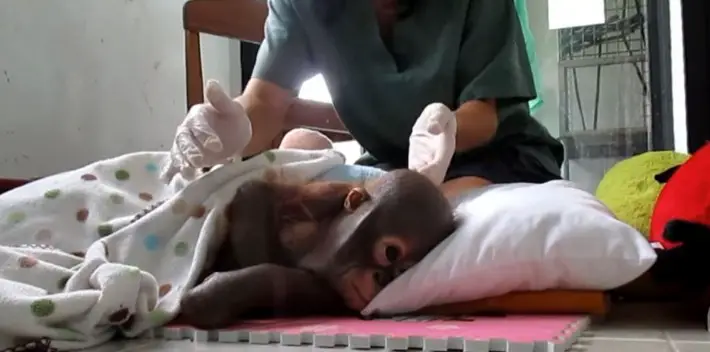 He was kept in a cage meant for chickens and was fed only condensed milk.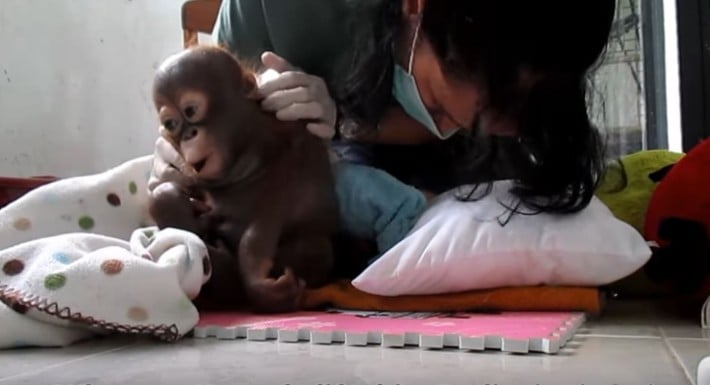 The combination of poor nutrition and lack of space had nearly killed him.
Thankfully, the International Animal Rescue group swooped in and took Budi to their rescue center and gave him the medical attention he desperately needed.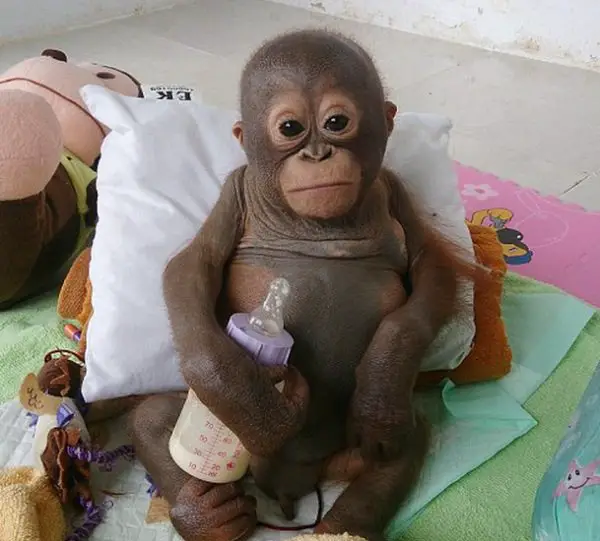 Budi was in such bad shape the doctors thought help may have come too late.
VIDEO ON PAGE 2