At the Duke Cancer Center of Durham, North Carolina, a piano sits in the waiting room with the words "Play Me" on them.
And one fine day in March, Abigail Tanner did exactly that.
Abby was bringing her one-year-old son, Lincoln Tanner, in for his routine neurology appointment when she was the piano.
Little Lincoln has Malignant Migrating Partial Seizures of Infancy, or MMPSI, a very rare kind of epilepsy that is sadly, in Lincoln's case, terminal.
He experiences up to 200 seizures in a single day, but his family, including his mom Abby, make sure he is as well cared for as can be.
Abby always does all she can to make her little one smile and laugh, and she often sings to him to entertain him, and he loves feeling the vibrations from musical instruments.
So the moment she saw the lone piano in the room, she walked right up to it, placed Lincoln's pram down next to it, and accepted the "play me" invitation.
With the assistance of some notes on her phone, Abby sat down and began to play a rendition of "Never Enough", a song from "The Greatest Showman", a recent blockbuster movie musical.
Her voice rang sweet and clear through the room, accompanied by beautifully played notes on the piano.
Not only did her beautiful talent shine through, but her undying love for her baby boy.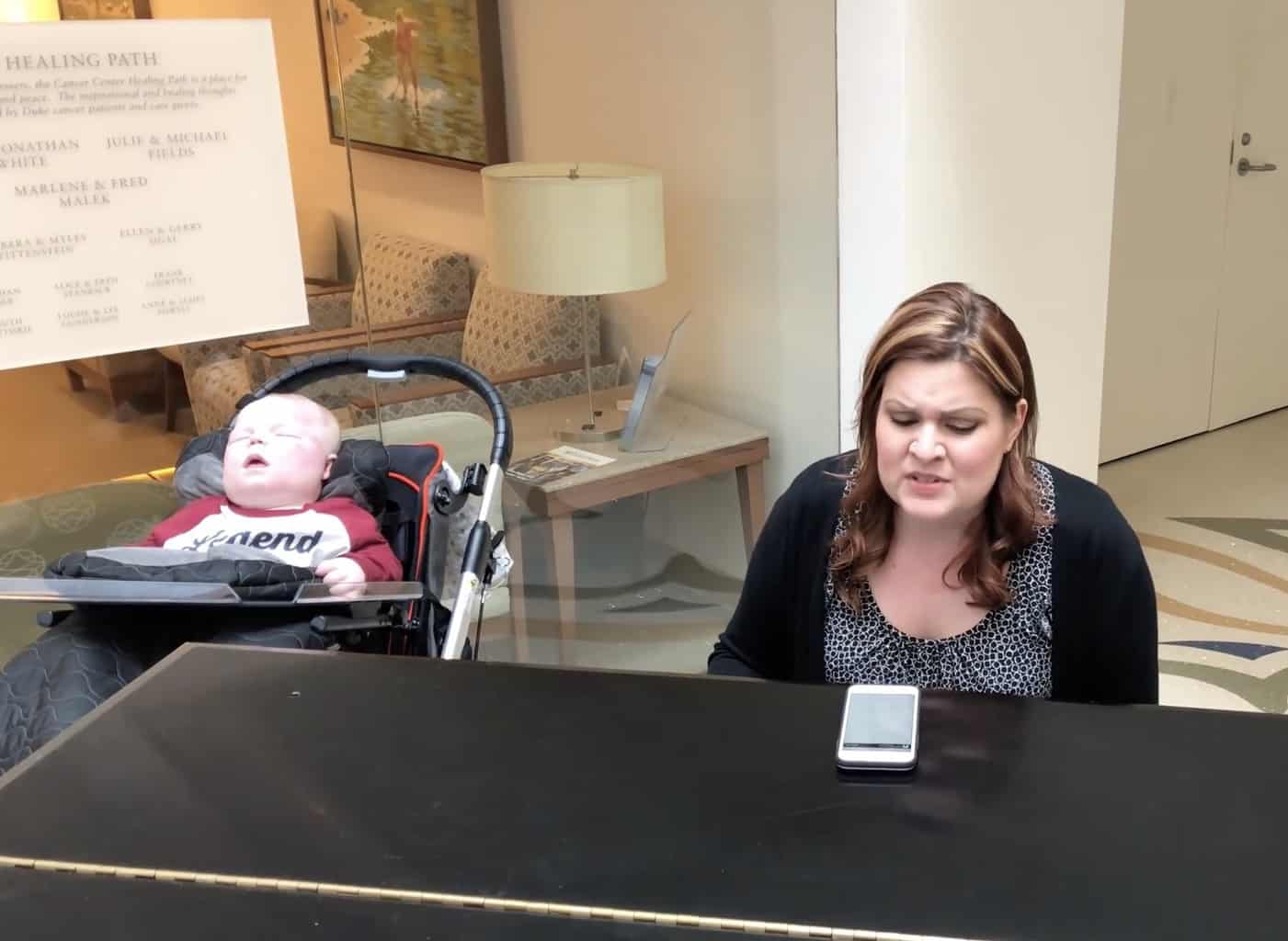 It has garnered well over 200,000 views and has touched the hearts of thousands upon thousands of people, and it has even helped raise awareness for Lincoln's condition, MMPSI.
Abby's love and dedication towards her son are tear-jerking, and you just might cry when watching this video!
There's nothing quite like a mother's love.
Share away, people!