It is a miracle that Arlo survived. Arlo is an Australian Cattle dog that was living in Galveston County, Texas.
When he was only 6 months old, he was dragged behind a truck on November 4th. His owners are claiming it was all an accident.
A child had tied the black and white pup to the back of the truck, and the child's dad did not know he was back there.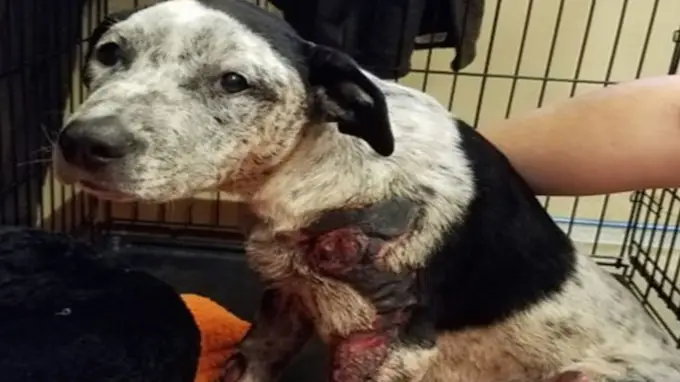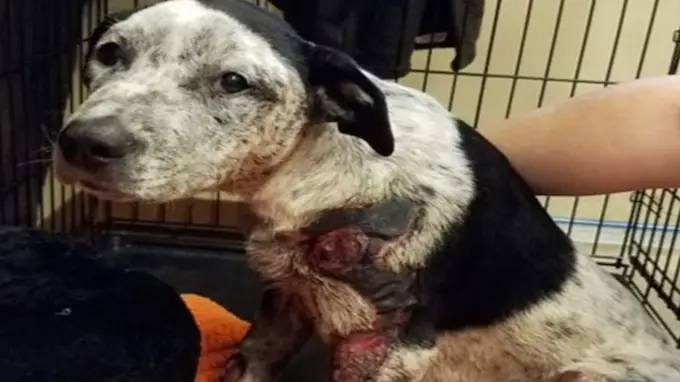 Houston K-911 Rescue stated that Arlo was dragged about three-quarters of a mile along a dirt road before his collar broke.
The man driving the truck just kept going.
Thankfully, someone called animal control.
Needless to say, the animal control staff that was called out to help Arlo were shocked that he had survived.