In the United States, McDonald's is known for its hamburgers and chicken nuggets.
However, the restaurant is known for the variety of chicken wings that it serves in China.
One customer got a little more in her order than what she wanted when she opened her container of chicken wings.
She noticed that some of her wings still had the feathers on them.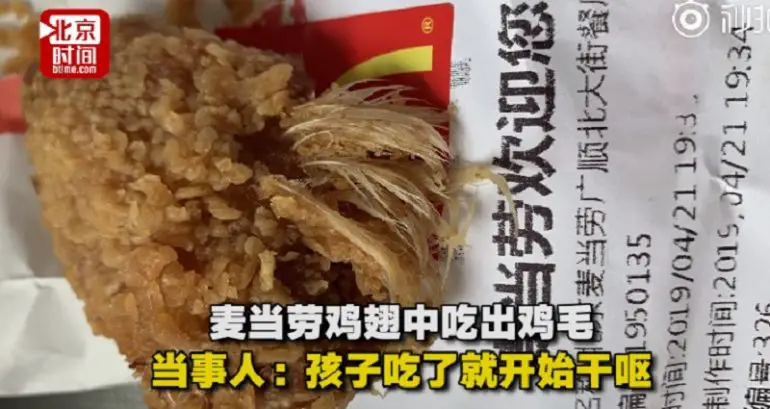 The customer was eating at a restaurant in Beijing when she noticed that the wings weren't prepared properly.
They were supposed to be thoroughly cleaned with all of the feathers removed.
When the customer's daughter started eating one of the wings, she immediately spit out a lot of feathers.
Upon further inspection, they noticed that there were more on the chicken. The customer was angry about what happened and approached the manager.